The perfect environment for learning Spanish
We offer you the opportunity to experience something quite different. Our learning methods are based on activities organized in such a way as to promote active communication skills which will lead to a notable improvement in listening comprehension, fluency, pronunciation, intonation, grammar and vocabulary. With a pleasant, quiet atmosphere and the support of qualified and experienced English-Spanish speaking teachers, successful and meaningful learning takes place. Being exposed continuously to a language allows for faster, easier and much more satisfying progress.
Our students:
Achieve linguistic fluency quickly.
Improve their ability to face everyday situations with confidence and ease.
Think in the second language without the need to translate, in this way communicating with fewer mistakes.
Our courses are organized based on the personal requirements of each client, and on a careful analysis of the student's objectives and interests carried out prior to the start of the course.
Courses are adapted for individual students or small groups.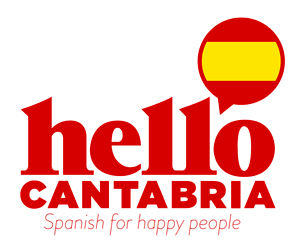 Having fun in Spain

Learning Spanish
OUR HOME IN ESPAÑOL
Spanish Immersion Course at the Teacher's House.
We are a small and friendly Language school with a homestay program in the north of Spain. We make students feel at home and live a real Spanish immersion.
Total immersion in Spanish language
15 hours a week of formal classes
Highly qualified experienced teachers
All levels from beginner to advanced
Accommodation
Full board: breakfast, lunch and dinner with your teacher and/or Hello Cantabria team.
The opportunity to maximise your progress
Special emphasis on listening, speaking & communication skills
A specialised programme of study designed for each student
Flexible dates. Start on any Sunday
Each teaching hour is a full 60 minutes
Activities and excursions arranged according to your interests
Visits to famous and interesting places
Progress report, certificate and advice for future study
ESPAÑOL ONE TO ONE
Private lessons.
(One to one or two to one lessons)
Individual learning is a popular choice for business and professional people whose time is limited and may have special requirements.
These courses are completely tailor-made in which your teacher will focus on your needs and objectives.

LEARN SPANISH IN SPAIN 45+
45+ Spanish Immersion and Culture Summer Course 2019.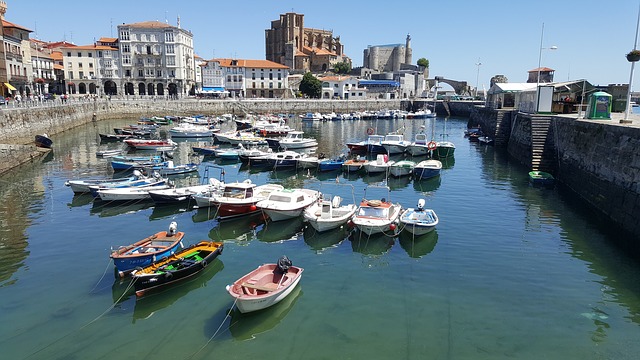 The most attractive villages in Cantabria
Just some of the most Attractive Villages in Cantabria which you should really get to know!
[VIDEO] Why most of the Spanish courses for adults don´t work?
Many Spanish language courses are based on grammar rules – and only on the language. BUT successful communication in any language is much more.
Our 'Photography Course' will allow you to take part in various of our guided photo walks around Cantabria. This Northern Spanish region is known for its outstanding natural landscapes, picturesque coastal towns and its varied architectural expressions.
Join fellow photographers on day-long excursions specifically designed to encourage peer learning. Learn how being at one with nature, in a nurturing and relaxed environment, can enhance your photography and your Spanish speaking skills.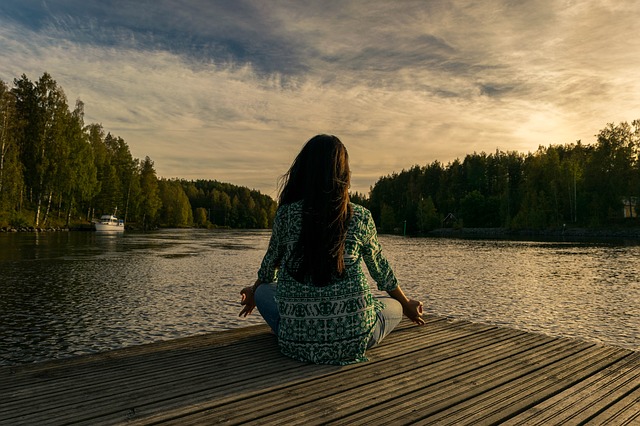 All of our courses have a strong focus on mind-body-spirit awareness too; this is because we believe that the skills involved in learning a language are deeply rooted in being comfortable in one's own skin.
Once you finish your daily Spanish classes, we'll take you to meditate and be one with nature. We'll do Forest Bathing, guided meditations, contemplative meditation and inwards awareness silent meditation. We will then exchange, in Spanish, ideas about our meditation experience.
Fun, fun, fun it's the best way to describe our surf in Spanish classes.
We organize Spanish-Surf programmes where you can improve your Spanish language skills and enjoy the Cantabrian coast which is considered a surfer's paradise.
Choose the number of hours you want to study a week, in the morning or in the afternoon, and spend the rest of the time surfing the waves of the Cantabrian Sea.
Take home two different skills that will remain with you for the rest of your life.